Iron Maiden have surprised us all and started announcing 2020 tour dates before the 2019 tour has finished. Well played Rod, well played.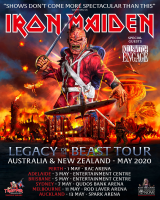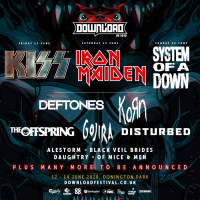 Saturday 15th June, Download Festival
Monday 15th June, Belsonic Festival
Unfortunately these will be the only UK shows from Iron Maiden in 2020. Sad!
Bruce comments "Next year we will play a number of countries and cities we have yet to visit on this incredible tour, so it is terrific to be able to accept the invitation to return to Download in 2020 and we will certainly go to town and add a few extra items to the show. This will be our seventh time headlining at Donington Park. It's home turf and we all really enjoy playing this Festival, the vibe from the crowd is always fantastic, and it's great to be returning to Belfast, this time for a Festival date too."
This sounds like it will be LOTB3, which is pretty bad news in my opinion. I also hate Download Festival.
Last edited: