Welcome to the Chris Cornell Survivor!
This year we lost one of the greatest voices in music. What better way is there to honor his memory than by listening to and appreciating all the work he gave to the world?
This game will feature 6 Soundgarden albums, 4 solo albums, 3 Audioslave albums, and 1 Temple of the Dog album. The albums will be introduced in chronological order.
I'll be honest that a lot of this material I'm not fully familiar with, so I'm looking forward to having the opportunity to fully discover all this music.
This is my first time hosting a survivor, so don't expect perfection.

I plan on sticking to standard
Night Prowler
rules. 3 songs from each album will be promoted to the finals, and the finals will consist of 3 waves of songs based on their votes from the album rounds. (i.e. the promoted songs with the fewest total # of votes will be introduced in the 3rd and final wave of the finals.)
I am open and willing to listen to feedback and make changes based on your suggestions.
I plan to just stick to songs that were released on the albums, but again this can change based on how the majority of players feel.
We start with the first two Soundgarden albums:
Ultramega OK
and
Louder Than Love
Enjoy!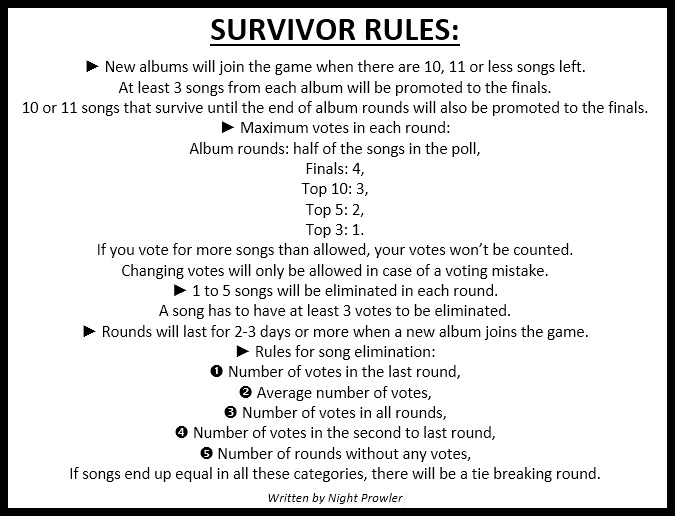 Last edited: