So let's simply do this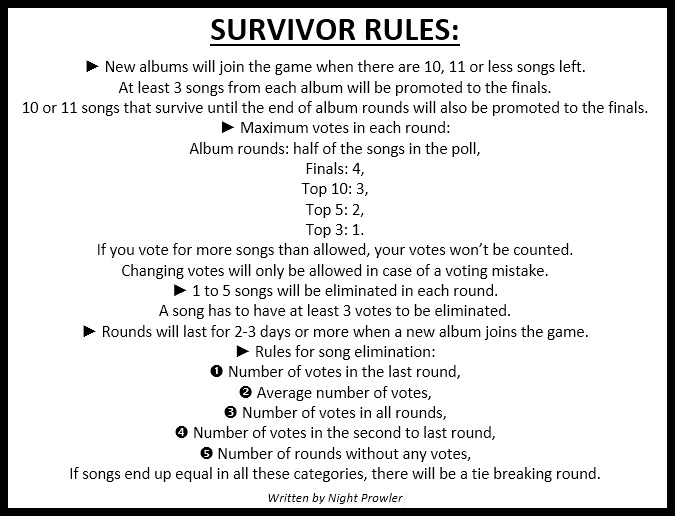 To everyone, this is my first survivor so keep me guided as we go pls.
The idea is to host game for 4 albums that were chiefly Adrian Smith solo projects - ASAP, Psycho Motel, Primal Rock Rebellion. As we go we can decide to insert other stuff like Urchin or B-sides.
I'll have to give ASAP album a spin in order to decide.